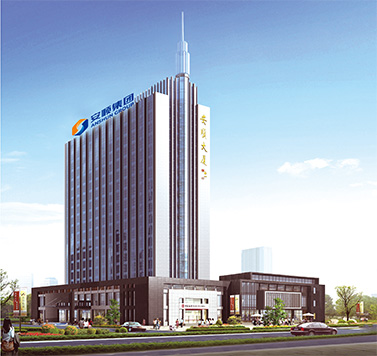 Anshun group was founded in June 18, 2000, based on three main business including Engineering construction,Energy development and the Real estate. The group has diversified development type and has more than ten subsidiaries,that are Anshun Construction Group Co. Ltd., Liyang Anshun Gas Co. Ltd.,, Ningguo Anshun Gas Co. Ltd.,, Shexian AnShun Gas Co. Ltd.,, Jiangsu Anshun Real Estate Co., Ltd.,etc.
During these years, Anshun processed all levels of care. Great support and recognition has been given to the group .Anshun also has won a series of honour, such as the Best Enterprise in Jiangsu Province, Jiangsu Civilized Units, Changzhou Star Enterprise, Liyang Large Taxpayer .etc. Group Chairman Shao Liang was awarded Changzhou Top Ten Patriotism&Army support Entrepreneurs ,ChangZhou Star Entrepreneurs. Group President Shao Shun was named the Top Ten Young Pioneers of Liyang City in Transformation and Development.
Engineering Construction
Anshun Construction Co. Ltd., has advanced level qualification of municipal public works construction general contracting, electrical and mechanical equipment installation project contractor qualification, as well as secondary qualification of housing construction general contracting,highway construction general contracting, pressure piping installation permits etc.The group has established branches in more than ten provinces and cities, Shanghai, Hefei, Shenzhen, Jiujiang, Hangzhou, Suzhou, Wuxi, Chongqing, etc., with expertise in the high pressure natural gas pipeline installation.The group has activitly participated in the "West-East gas pipeline", " Sichuan to East Gas Pipeline Project "and in pressure pipeline construction in Hefei, Shenzhen、Jiujiang and other cities .
Energy Development
Liyang Anshun Gas Co. Ltd., began with ten cylinders and 200 users ,with Liyang natural gas franchise and the "West-East" as opportunities to actively promote the construction of natural gas utilization project .
There are more than 520 km of high pressure pipelines settled down, covering ten town in Liyang to achieve "Town pass". The company processes two natural gas gate stations, and one CNG refueling station , and four CNG, LNG filling stations . Its acceptable use of natural gas is 2.166 billion cubic each year. As the second line of gas-supplying in liyang agreeded by CNPC,as well as the"Sichuan-East Gas Transmission" Liyang supporting engineering , Nandu Natural Gas Gate Station promoted Liyang to develop multiple gas source of gas supply.Since 2015, Anshun Group energy sector added more new members through mergers and acquisitions,such as Ningguo AnShun Gas Co., Shexian Anshun Gas Co., Fujian Nanping Jiafu Gas Pipeline Co., LTD,Zhenghe Zhong'ao Oil & Gas Co.,LTD , so as to achieve the Group's energy industry site expansion and rapid development.
Real Estate
In 2010,Anshun Group involved in the field of Real Estate, and established the "Jiangsu Anshun Real Estate Co., LTD".The development of the British style residential district "An Shun Garden" with the benchmark and comfort will lead Liyang residential fashion. In 2014, Jiangsu Anshun Real Estate Co., LTD added "Fisherman's Wharf" block in Dai town Liyang , becoming the new milestone in the history of Anshun Real Estate.